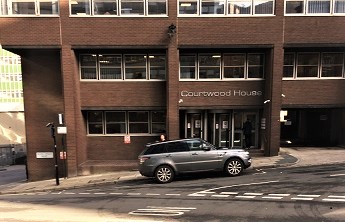 Welcome to Crater Law Solicitors Ltd
Who we are
We are a specialist immigration law firm based in Sheffield, South Yorkshire, We have 20 years' combined experience of providing specialist legal advice and representations in Immigration Law. We are passionate about providing access to justice and upholding individuals' human rights.
What we do
Our mission is "to provide a professional, accessible and affordable legal advice and representation service to those most in need".
We aim to provide you with a high quality service at affordable prices. Our policies and procedures allow easy access to services and we tell you clearly about our fees. There are no hidden costs and we give you a clear payment plan so that you know how much you will need to pay and when to pay it.
We are committed to helping you to achieve your goal by giving you the best possible advice which is personalised to your unique circumstances.
Our priority is client care. We keep you up to date with what is happening with your case and contact you if we need any more information.
Why choose us
We understand the challenges you face and will guide and support you step by step to give you the best possible chance of success. Whatever your reason for wanting to enter or stay in the UK, we will do our very best to help you achieve your goals. We offer fair and reasonable fixed fees for our standard services. Please check our fees here
..
..
..