The Team
Saleh Alnoud and Abtisam Mohamed are solicitors with over 20 years of combined experience in Immigration law, Crime and Social Welfare Law.
Both Partners have a well established reputation within the Arabic speaking Community and the wider ethnic minority community in Sheffield and the surrounding areas due to their involvement in various community based initiatives on a voluntary basis and through paid employment in the past.
Mr Saleh Ali Alnoud LLB LLM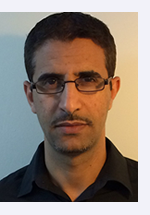 Solicitor and Managing Partner specialises in Immigration and Criminal Law having worked for over 10 years in these areas of law with one of the country's leading multi-disciplinary legal aid firms based in South Yorkshire.
Saleh has extensive experience in representing clients in police investigations as well as investigations by other prosecuting agencies. He has extensive experience in representing individuals before the Magistrates on all types of criminal cases.
Saleh also worked as an immigration advisor in all areas of immigration law and has particular expertise in detained Immigration Law.
Saleh has also held a number of voluntary positions in the community. His was Chairman of the Yemeni Community Association in Sheffield from 2007-2011and has been active in campaigning on issues affecting minority and disadvantaged communities in Sheffield. In addition, Saleh has held the position of Vice-Chair of the Hadfield Institute, a learning and training centre based in Sheffield which provides education and training placement for overseas students wishing to study or train in the UK.
Miss Abtisam Mohammed LLB MA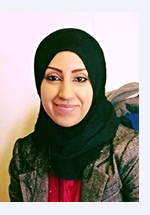 Solicitor and Partner Abtisam Mohamed specialises in Immigration and Social Welfare Law. Abtisam has achieved extensive experience in providing Immigration, Welfare Benefits and Housing Law having worked with one of the country's leading multi-disciplinary legal aid firms based in South Yorkshire and a community based advice centre in Sheffield.
Abtisam is a key advocate for community regeneration in the City and has been proactive is establishing key community services. With over 12 years' experience of working in the voluntary and community sector, she is passionate about influencing change and ensuring the needs and rights of the most vulnerable in society are advocated for.
Abtisam was selected as a Fairness Commissioner in Sheffield examining the inequalities of the City and making recommendations for improvement and has received many awards in recognition for her active contributions to the City and local communities.
She is a Board Director on various management committees in the voluntary sector and has represented numerous organisations in the Community Regeneration, Race Equality and Early Years sector.