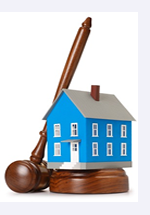 HOUSING LAW
We offer advice to landlords and tenants on all housing issues.
Whether you are a tenant or a landlord, we will provide you with the
practical legal advice that you need, including representation in court proceedings, where necessary.
TENANTS
Whether you rent privately, from the local authority or a housing association,
we can take action on your behalf. The housing problems we can deal
with include: • Harassment
• Disrepair
• Unlawful evictions
• Homelessness and priority appeals
• Defending possession proceedings
LANDLORDS
We can advise in the following areas of landlord and tenant law:
• Tenancy agreements
• Claims for possession
• Defending disrepair claims
• Getting rent arrears paid
The above list is not exhaustive. If your problem is not listed above then please ask to discuss it with one of our solicitors who will be able to assess your problem and advice you accordingly. If we cannot help you we may be able to refer you to someone who can.