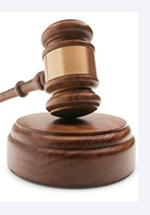 CRIME
We are able to assist on a whole range of issues. We can offer a personalised specialist service in the following areas:
• Representing suspects under investigation by the police, the Benefits Agency,
..the Local Authority, HM Customs and Excise and other bodies conducting
..investigations in accordance with the Police
..and Criminal Evidence Act.
• Defending individuals in prosecution proceedings before the
..Magistrates Court.
MOTORING OFFENCES
Our particular specialism is in providing expert advice and representations on motoring offences and can advocate on your behalf at the investigation stage or before the courts.
Contrary to popular belief it is possible to mount a successful defence against such charges and it may be possible to avoid disqualification in cases where this would cause exceptional hardship, or where special reasons can be shown in mitigation.
The kinds of motoring cases we can deal with include:
• Speeding offences
• Notice of Intended Prosecution (NIP)
• Driving without a licence/driving while disqualified
• Driving without insurance
• Special reasons/exceptional hardship
• Drink driving offences
• Driving whilst under the influence of drugs
• Dangerous driving
• Driving without due care and attention/careless driving
• Driving while using a mobile phone
• Fail to stop/fail to report an accident
• Failure to identify a driver accused of an offence
• Totting up of penalty points leading to a disqualification

TAXI LICENCING
We offer advice and representations on taxi licence appeals before the Licencing Board and the Magistrates' Court
This list is not exhaustive and if your particular problem does not appear to be listed, please discuss it with one of our solicitors who will be able to assess the problem and advice you accordingly. If we cannot help you we may be able to refer you to someone who can.